Optical motion capture technology assisted to complete the launch of peng P7
Hardware: mainly includes optical dynamic capture camera, MC4000, which is the latest camera and camera series launched by blue pupil vision in 2019, with the maximum capture distance, extreme space coverage capability, and comprehensive compatibility.
In 2020, e-commerce is booming. In the era of "everything can be sold and everyone can be broadcast", stars, celebrities and entrepreneurs in the field of live broadcasting have entered this industry one after another.
For example, baidu CEO li yanhong, the early web celebrity luo yonghao and gree electric appliances chairman dong mingzhu are broadcasting live in their respective advantageous fields, which will make the industry more decentralized and bring about more fierce competition and changes in the competitive pattern of the whole industry.
Another for the couple live in the world - virtual idol, a well-known secondary yuan idol los day according to the cooperation with Li Jiaqi, days in accordance with the five virtual song ji to live with the goods, joy is twill, JiLin, ling fox elder sister, xiao peng P7 conference of virtual idol xiao P through normal cloud virtual conference, and so on, they join makes electricity industry more full of infinite unpredictability.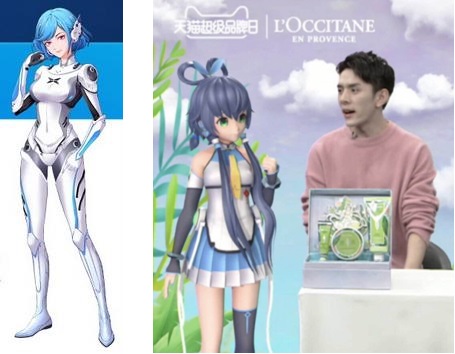 Photo: luo tian yi and li jiaqi live broadcast with the same frame, peng car press conference host virtual idol Xiao P
Since 2016, virtual idols have been experimenting with live streaming to communicate and interact with viewers in real time.However, in order to ensure a good live broadcast effect, professional motion-capture equipment, facial expression operation and other systems are necessary technical support.
Then we will take xiaopeng automobile P7 cloud virtual conference in the secondary yuan idol small P to analyze, how to make the virtual live real-time interaction, smooth movement, answer freely?
1. Optical dynamic capture
1.1 body motion capture
In the network broadcast, inertia and optical dynamic capture are mainly used, while the secondary element idol xiao P USES the optical motion capture system of Shanghai blue pupil vision,the main optical system features high capture accuracy, high capture flexibility, strong expansibility and high compatibility,inertial motion capture is limited by low accuracy, the motion amplitude cannot be too large, and there is a motion capture displacement error, which affects the interaction between the host and the virtual role.
Xiao P, the virtual idol, USES the chingmu vision optical motion-capture system in Shanghai:
Hardware: mainly includes optical dynamic capture camera, MC4000, which is the latest camera and camera series launched by blue pupil vision in 2019, with the maximum capture distance, extreme space coverage capability, and comprehensive compatibility.Of course, there are some other hardware accessories, such as cloud platform, power clamp and other accessories.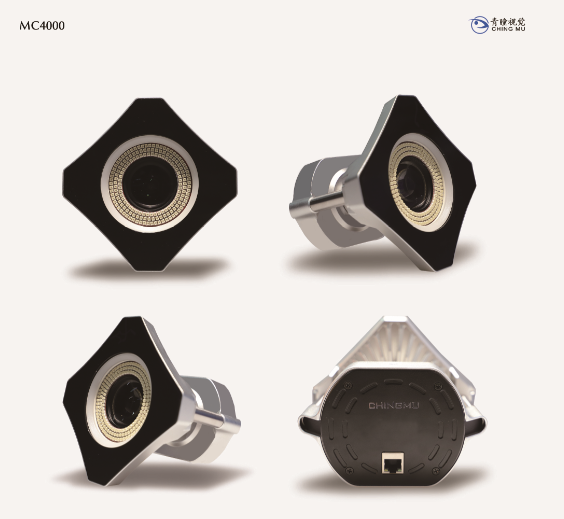 Software: motion capture real-time software/motion capture post-processing software CMTracker, in live broadcast, obvious advantages, with intelligent repair function;Full-body dynamic capture data can drive 3D character models in Unity3D, UE4, Motion Builder and other software in real time;can support single or double online/offline data analysis;Etc.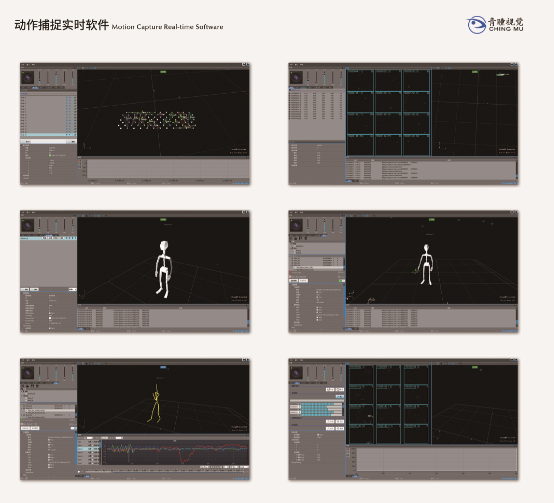 1.2 finger motion capture
Optical finger motion capture developed by chingmu vision: 3-5 point position templates were made on each hand to meet different levels of capture needs.As long as it is in the effective capture area of optical motion capture, the hand movement is not limited and more accurate.In the matching role, you can import the model in the software, preview the model of the finger capture animation.
1.3 facial capture, which is captured by Apple face cap software through iphoneX and above mobile phone camera, can basically meet the requirements of virtual anchors for live broadcast.
XiaoP, the virtual idol in the xiaopeng P7 press conference, as a normal nearly 24 hours long long virtual live host,it is the soul of the audience,Of course, there are also dubbing effects, please check the video: which needs to interact with guests and perform dance moves,iIt's all done by a performer backstage in a motion-capture costume and helmet, interacting in real time.
Case: huawei virtual idol live pictures
Optical motion capture system is used to achieve the perfect connection between real people and virtual characters. The body movements, facial expressions and hand movements of real performers are perfectly restored and displayed on the virtual anchors.Compared with real anchors, the biggest characteristic of virtual anchors is that they are not easy to collapse. As virtual characters, virtual idols will not be tired, nor will they fall down due to high intensity work. To some extent, this ensures work efficiency and frequency, which also means greater business value can be generated.
On April 21, the virtual singer luo tianyi appeared in li's studio, only to be completely silent during her performance.In the "cloud animation carnival" on May 1, the virtual idols luo tianyi and yue zhengayuan started the live streaming. The occasional "rollovers" in the live streaming not only happened to the real anchors, but also happened to the virtual idols.
Therefore, we should choose qualified solution providers to provide professional technical support and team services. We believe that with the continuous maturity of technology, the currently developing virtual idol industry will continue to generate commercial value while amplifying the advantages of virtual idol live streaming.